We had a great couple of nights performing in Prague and Vienna.
Big THANK YOU to you, our friends and supporters for making those nights so special (again).
One amazing moment in Vienna we want to share with you: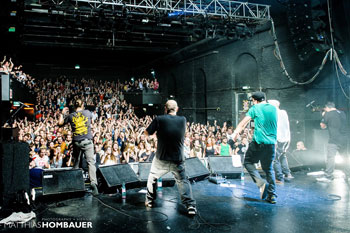 (c) Matthias Hombauer
Dankeschön Wien, Děkujeme Praha!
Please make sure to participate in our Dropbox Event, find more details on our Facebook Page!
Cheers,
bk's